Western States, RockNRoll, Tough Mudder, Ironman, Cocodona, Everest, run until your ass falls off – there are no limits to the landscape and terrain that someone can think of for creating a challenging race route, well actually, there was one limit that no one has thought of, until now. I have a concept that would create quite possibly the funnest, most dynamic and most beautiful marathon course in the world. A marathon on the ocean!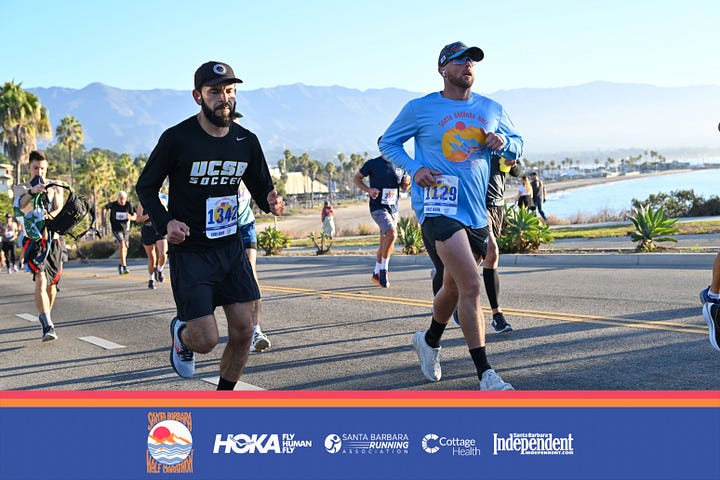 Hear me out.
It is almost the perfect marathon distance from Santa Barbara to the Channel Islands.
Ocean Run.
The only thing better than running next to the ocean is running on it.
I will source the necessary materials and could use a brand/backer with funding and someone to help with permitting. Message me if you are interested in helping me pull this together.
https://lesavage.substack.com/p/proposing-the-1st-ever-water-marathon